Our core values...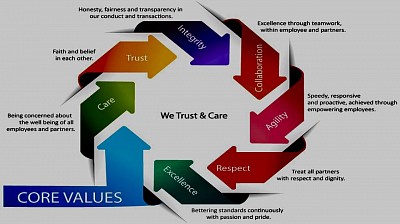 ... inclusion and engagement.
... trust and care.
We are reliable, accountable and professional; 
We have ambition and integrity in what we do;
We have imagination and innovations that challenge the status-quo;
We build positive relationships when collaborating with Others;
We continue to grow through leaning and leveraging our strengths.